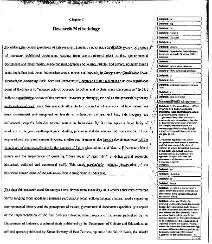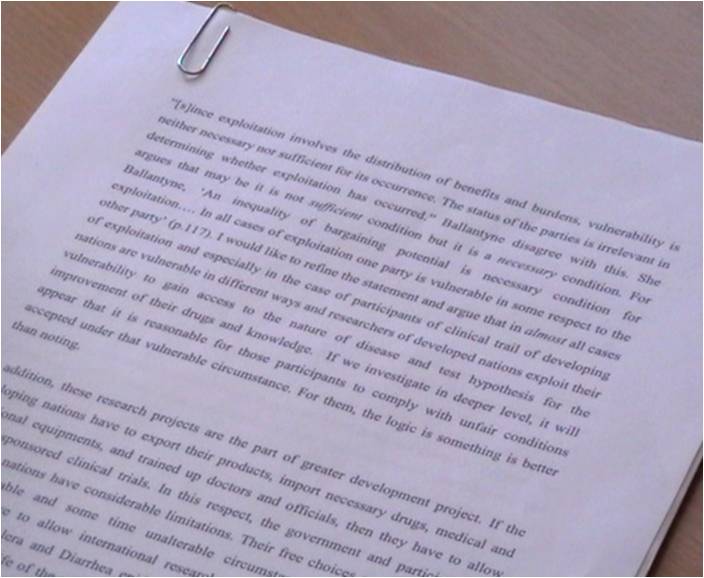 Our staff have many years experience teaching academic English to university students and to high school students at all levels. We have staff experienced in a wide range of subject areas who can advise you how to structure your essays or reports, what is the most appropriate style for your writing and how to understand the topics you are given.
We can provide expert editing and proofreading services at very affordable rates! We KNOW English and we KNOW what it takes for you to be successful in your academic writing at university or high school:
ENGLISH FOR ACADEMIC PURPOSES TRAINING
ESSAY AND REPORT REVISION
PREPARATION FOR UNIVERSITY & HIGH SCHOOL ENGLISH
EDITING & PROOFREADING
info@internationaleap.org
INTERNATIONAL EAP offers a range of customized services for academic institutions that include,
EAP CURRICULUM DESIGN & INNOVATION

EAP CURRICULUM IMPLEMENTATION

EAP CURRICULUM EVALUATION

EAP RESEARCH & POLICY ADVICE

GRAMMAR ENHANCEMENT IN THE WORKPLACE

EDITING & THESIS MENTORING

IELTS TRAINING

PRE-DEPARTURE ACADEMIC TRAINING FOR INTERNATIONAL SCHOLARSHIPS
LEARNING MANAGEMENT SYSTEM IMPLEMENTATION

COMPUTER/TECHNOLOGY ASSISTED LANGUAGE LEARNING

M-LEARNING

CHANGE MANAGEMENT IN HIGHER EDUCATION SPECIALISTS

E-LEARNING STRATEGIES
CONTACT:
Dr. Matthew Piscioneri
A RANGE OF PACKAGES ARE PRESENTED BELOW:
EAP PRESENTATIONS & WORKSHOPS
PROGRAM 1: RESEARCH PRESENTATION/S + DISCUSSION
1-2 hours

Up to 3 presentations in the field of EAP/research methodology & rationales

Copies of presentation slides made available

Cost: travel/accommodation expenses only

Presentation topics may include:
"A content-based approach to EAP: History of Ideas"
"Technology enhanced learning and the reading challenge"
"Innovations in EAP: the Minimalist Reading Model"
"The problems with problem-based learning in EAP"
"MOOCs and the Faculty of the Future"
"It's [NOT] just the English: issues in pre-departure academic orientation"
"Finding your voice in EAP: tips, tricks and techniques"
"The Ph.D journey: taking, meeting and overcoming the challenge!"
"An introduction to effective research in the Social Sciences"
This introductory program offers a range of research-based presentations that explore contemporary trends and themes within EAP and/or research higher degrees. Offered on the cost basis of expenses only, it is an excellent way for institutions and EAP providers to become acquainted with the International-EAP Consultancy as a prelude to future collaborations.
PROGRAM 2: "INNOVATING EAP" SEMINARS + WORKSHOP
4-6 hours

2 x presentations

2 x practical workshops

All materials provided + post-session materials

Open access to International-EAP online resources

Workshop cost: On Application
INNOVATING EAP is an ideal program for one-day Professional Development sessions. The program is interactive, practical and pitched at the experienced/professional EAP instructor. The program explores innovative approaches to teaching EAP such as task and research-based learning approaches and emphasizes the importance of developing our students' meta-attitudes to their discipline's focus, as an aid to enhance productivity and precision in their academic English writing."
EAP CURRICULUM INTERVENTION*
PROGRAM 3: EVALUATE EXISTING EAP CURRICULUM
Given the nature of this work, the scope, duration, costs and outputs need to be negotiated on a case-by-case basis. Possible program types are listed below:
Off-site oversight of EAP programs and materials: assessment report provided with recommendations; some qual/quant data collection could be undertaken at distance.

On-site oversight of EAP programs and materials: observation-based research and some qual/quant data collection undertaken <in situ>. An assessment report will be provided with a set of recommendations for enhancement of programs. Training for trial implementations of experimental programs can also be arranged and then assessed as required.

On-site + off-site: a blended approach in which materials are revised, some forms of data collection, consultation and observation undertaken. According to the client's needs, a report, recommendations would be produced and trial and implementations monitored.
PROGRAM 4: DEVELOP NEW EAP CURRICULUM
This service would see International-EAP develop entirely new EAP programs. It would require an extensive needs analysis be conducted and consultation with all stakeholders. Mostly, these types of programs would take place on-site. The following elements would form part of such an undertaking:
Needs analysis and extensive consultation with stakeholders

Testing of target audience (i.e. students)

Assessment of skill bases of trainers/instructors

Consultative material development and testing

Trial implementation and evaluation

Monitoring over significant iterations periods (e.g: 6 & 12 months or semesters)

Ongoing monitoring and refinement over a 3 year period (or as agreed)
OTHER INTERNATIONAL EAP SERVICES
EAP WRITING & ORAL COMMUNICATION WORKSHOPS (FOR STUDENTS)
One day session (4 - 6 hours)

Three day sessions (4 – 6 hours daily)

Five day sessions (4 – 6 hours daily)

Longer teaching assignments by negotiation
IELTS PREPARATION WORKSHOPS FOR STUDENTS AND/OR TRAINERS
One day session (4 - 6 hours)

Three day sessions (4 – 6 hours daily)

Five day sessions (4 – 6 hours daily)

Longer teaching assignments by negotiation
INDIVIDUAL FACE-TO-FACE EDITING/MENTORING
By negotiation (based on duration/numbers)
PUBLICATION/THESIS EDITING AND/OR PROOFING
By negotiation (based on word count of text)